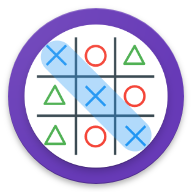 Tic-tac-toe Collection
FREE Tic-tac-toe game
Thousands of game variations
Cross-platform WiFi multiplayer
AI with variable difficulty
Single player campaign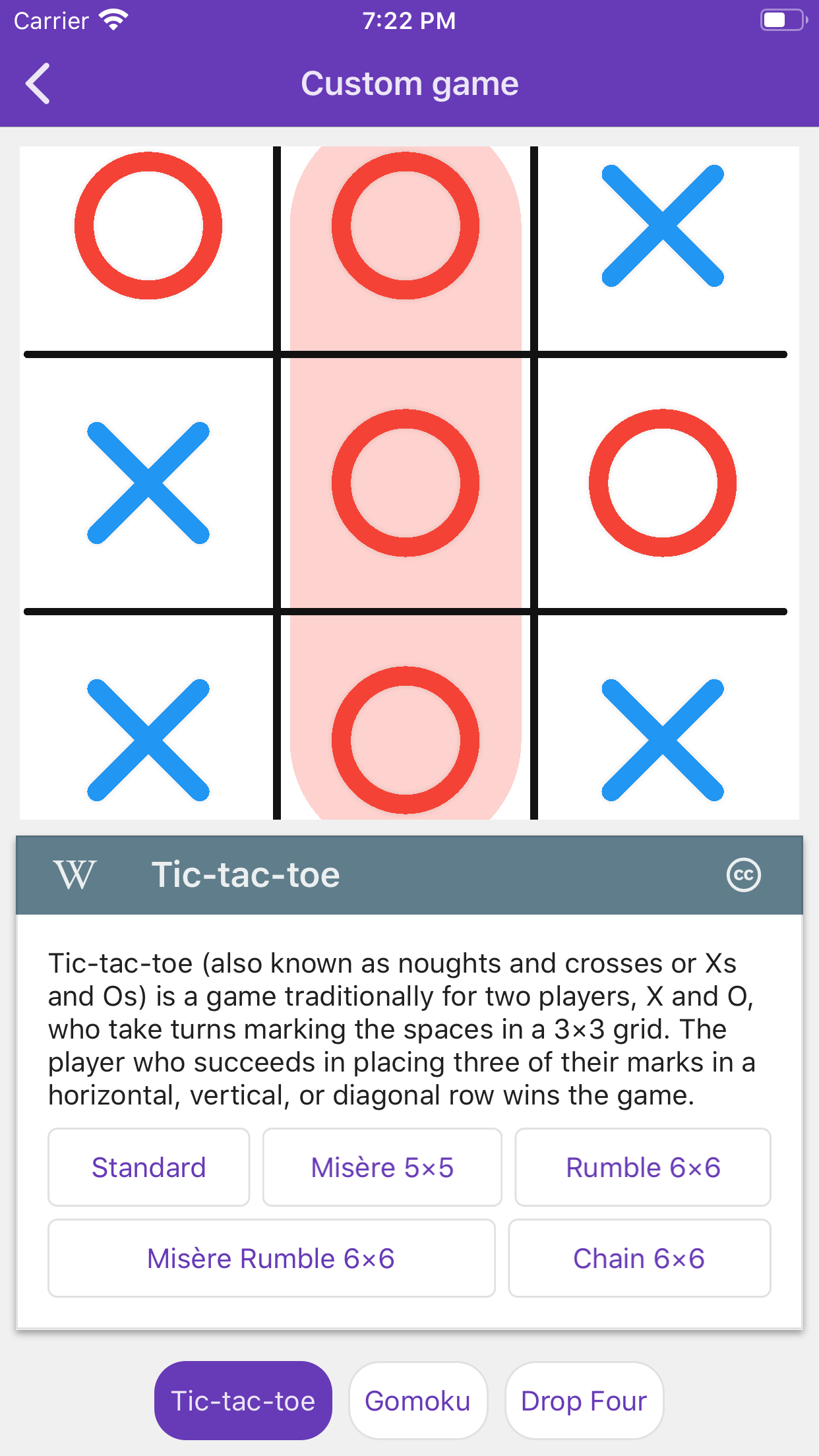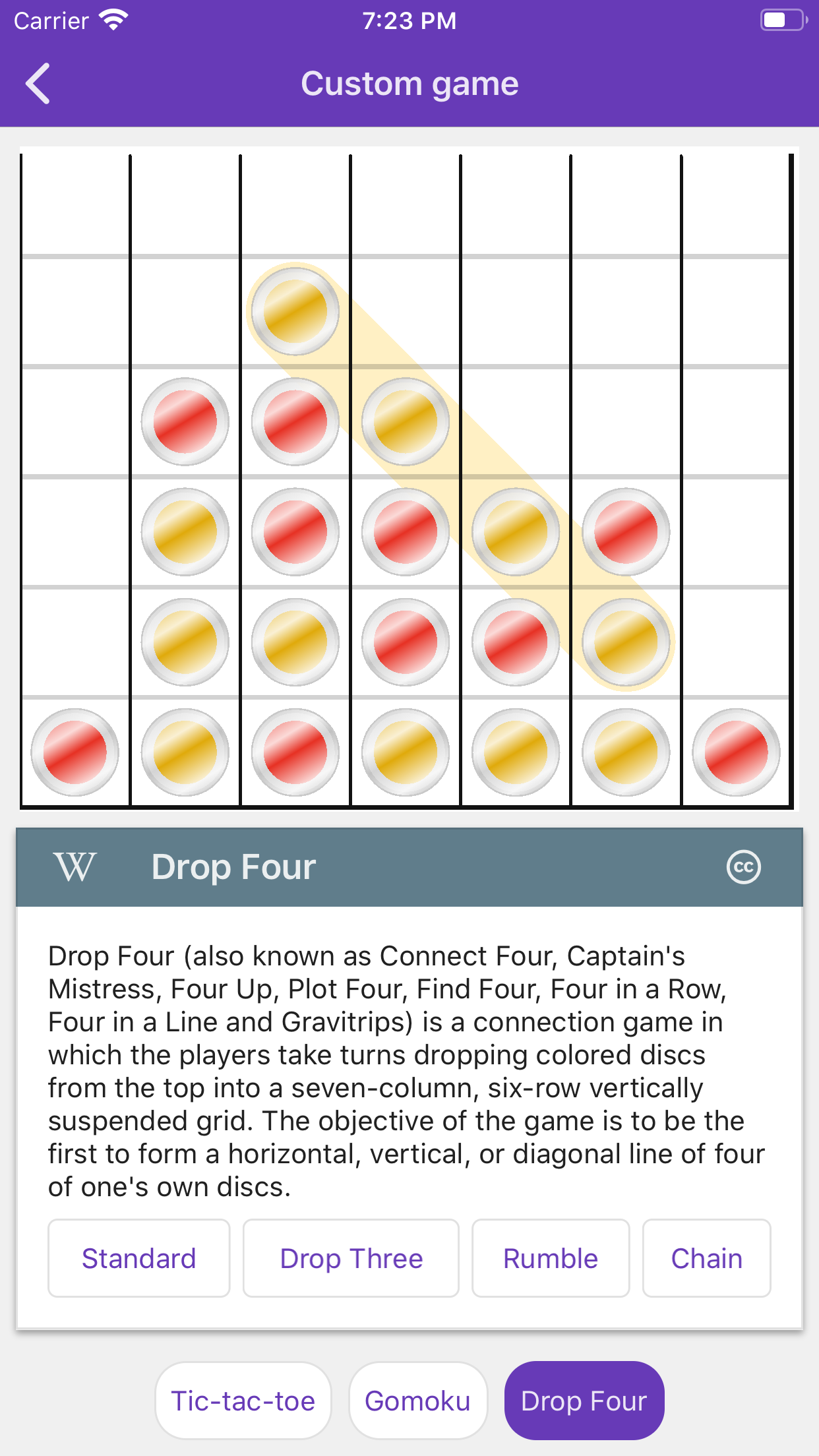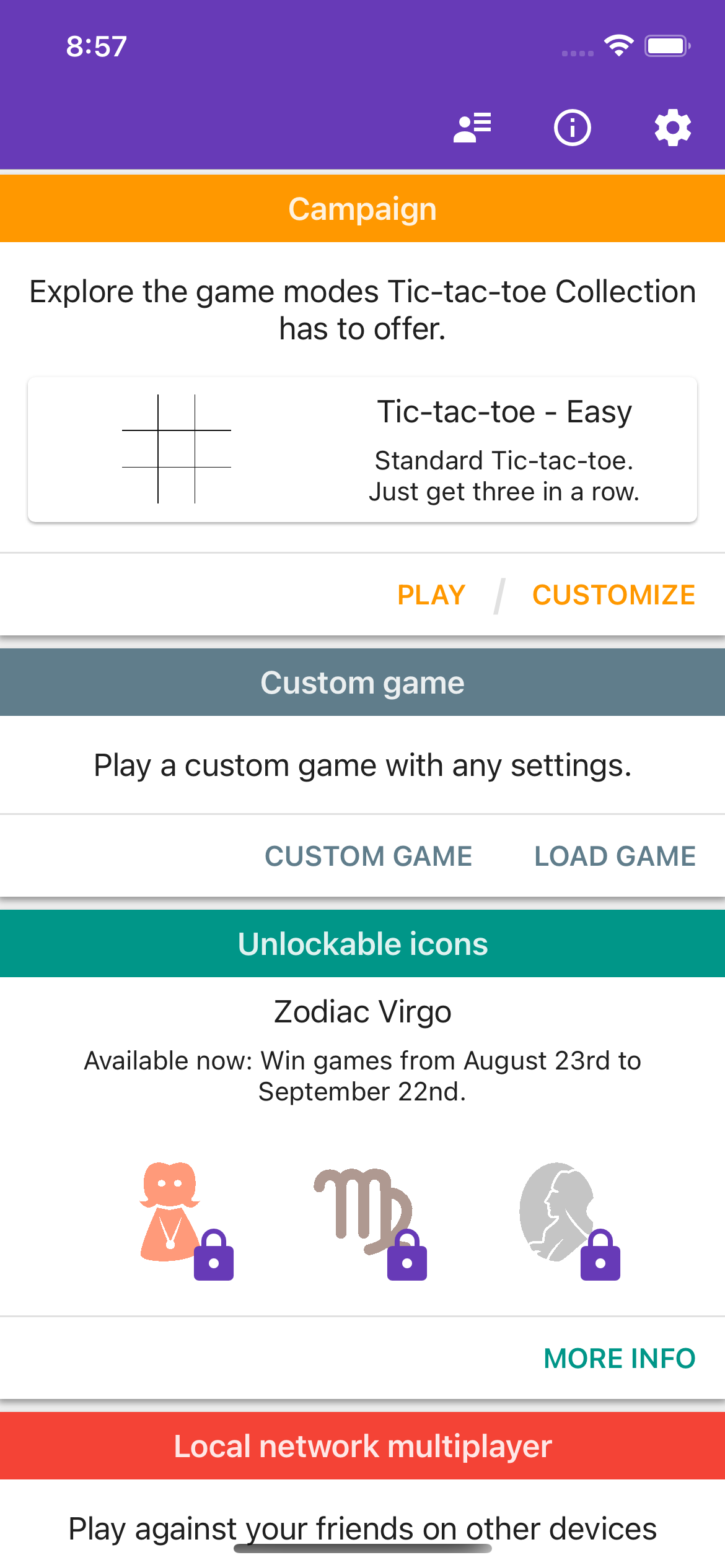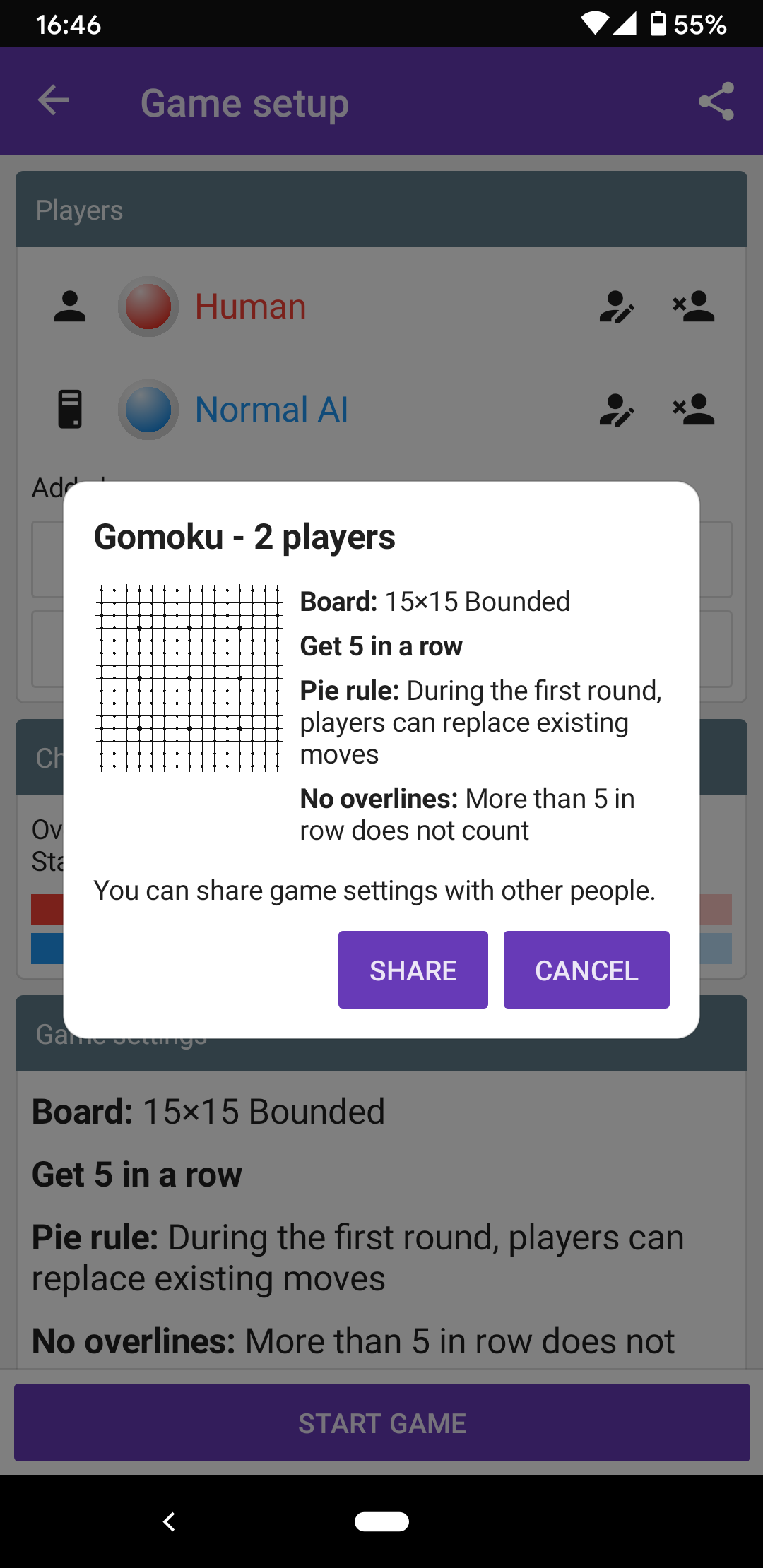 Added new options to modify game to allow a variable number of human players.
Prevent AI from playing when popups displaying.
Fixed games not showing results with no humans.
Fixed AI not understanding misère.
Updated UI icons.
Added settings sharing.
Changing to a non-bounded topology now automatically enables "allow cell reuse".
Added some network information to local network screen.
Friday, April 17, 2020
Fri, Apr 17, 2020
17 Apr '20
Release notes
For the last few version I've been implementing the ability to share game modes. Actually triggering a share was made user facing in 0.20 but the game could load them (with varying degrees of success) before then.
It was a multiple step process because it more-or-less requires a website to exist. For example if you visit this page it includes a link to "try opening in the app". If you click the link on desktop it will take you back to the same place since that is the fallback page for the sharing link.
An additional feature I developed at the same time as sharing is the ability to embed little game mode widgets in the site.
Another thing I've been doing that uses the sharing link is creating YouTube videos of the interesting game modes feature the AI.